Webinar Registration | Speaker Bios | Download Zoom
Speaker Bios
Dr. Lee Ann Brady, DMD - April 7, 2021

Dr. Lee Ann Brady is a privately practicing dentist and nationally recognized educator, lecturer and author. With an extensive history in leadership, she is currently Executive Director and Director of Education of the Pankey Institute. Dr. Brady has also developed a vast library of online instruction at leeannbrady.com and restorativenation.com. She practices in Glendale Arizona, is a member of the editorial board for the Journal of Cosmetic Dentistry, Inside Dentistry and Dentaltown Magazine.
*Instructor has disclosed Affiliation/Financial Interest with the following company: The Pankey Institute
Link to Presentation Abstract & Learning Objectives


---
Dr. Carlo Poggio DDS, MSc, PhD - May 5, 2021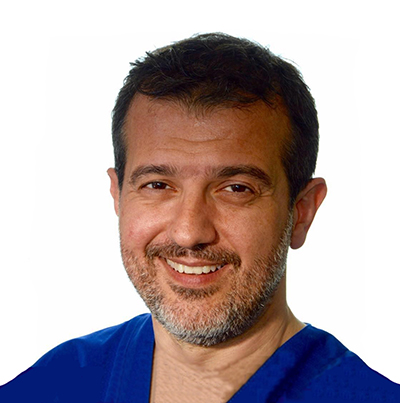 Dr. Carlo Poggio is Secretary American Prosthodontic Society (APS), Fellow Academy of Prosthodontics, Past President Italian Academy of Prosthetic Dentistry (AIOP), Fellow Italian Society of Periodontology (SIdP), Fellow Italian Society of Orthodontics (SIDO), Visiting Professor University of Rochester (NY).
---
Dr. Mirela Feraru - June 2, 2021
Mirela Feraru, D.M.D. graduated in 2005 from the Dental Faculty of the Timisoara University, Romania.
An integral part of the Bichacho Clinic team since 2009, focusing on Interdisciplinary Modalities, she has in-depth knowledge and experience in all fields of Perio-Prosthetic Esthetic Dentistry, concentrating on Restorative and Perioplastic surgery treatments.
As well as publishing internationally, she pursues her passion for sharing her experience and skills with others by lecturing, teaching and mentoring all over the world on complex Esthetic Restorative Treatments and Interdisciplinary Perio-Prosthetic Concepts and Treatment.
In addition, Dr. Feraru has acquired extensive experience in high-quality dental photographic documentation and has been sharing it with colleagues world-wide through lectures and workshops. She has also authored the bestseller book "Dental Visualization", published by Quintessence Publishing in 2018.
---
Mr. Minh Tran - July 7, 2021

Bio
---
Daniele Manfredini, DDS, MSc, PhD, Dr Ortho - September, 2021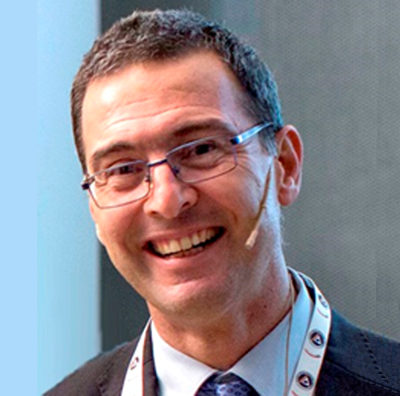 Daniele Manfredini received his DDS from the University of Pisa, Italy in 1999, a MSc in Occlusion and Craniomandibular Disorders in 2001 from the same University, a PhD in Dentistry from the ACTA Amsterdam, The Netherlands, in 2011, and a Post-Graduation Specialty in Orthodontics from the University of Ferrara, Italy, in 2017.

He was a clinical fellow at the Section of Prosthetic Dentistry, Department of Neuroscience, University of Pisa, Italy until 2005. Since 2006, Daniele Manfredini has been Assistant Professor and coordinator of the research projects at the TMD Clinic, Department of Maxillofacial Surgery, University of Padova, Italy, and he held teachings in Prosthodontics and TMJ Physiopathology, and in Bruxism and Parafunctions at the School of Dentistry, University of Padova until 2016. Currently, Daniele Manfredini holds teaching in Oral Physiology and in Clinical Gnathology at the School of Dentistry, University of Siena, Italy.

On January 2017, the Italian Ministry of University and Research (MIUR) appointed him as a Full Professor by scientific merit at the age of 41.
Daniele Manfredini authored more than 200 papers in the field of bruxism and temporomandibular disorders in journals indexed in the Medline database (Scopus H-index=40). He also edited, among the others, the book "Current concepts on temporomandibular disorders" (Quintessence Publishing, 2010), including contributions from 45 world-renowned experts, and co-authored several textbooks on the same topics.

Based on publication ratings, since November 2013, the US agency Expertscape has been ranking Prof. Manfredini as world #1 expert in the field of temporomandibular joint disorders, and, since November 2018, also as #1 in the field of bruxism.


Link to Presentation Abstract & Learning Objectives


---
Dr. Nadim Baba - October 6, 2021

Bio
---
Dr. Wei-Shao Lin - November 3, 2021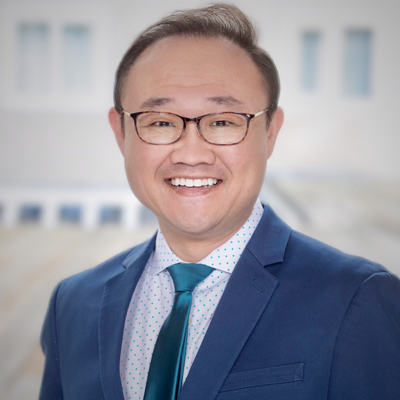 Dr. Wei-Shao Lin is an Associate Professor, Program Director in the Advanced Education Program in Prosthodontics, and Interim Chair, at the Department of Prosthodontics, Co-Director of the ITI Scholarship Center, and Center for Implant, Esthetic and Innovative Dentistry, Indiana University School of Dentistry. He received the DDS in 2003 from Chung-Shan Medical University, Taiwan; Certificate in Prosthodontics and Certificate in Surgical Implant Fellowship at the University of Rochester in 2010. Dr. Lin's research interests include clinical dental implant research, ceramic restorations, and digital dentistry, and has published more than 60 research and clinical articles in peer-reviewed journals. Dr. Lin is a Diplomate of the American Board of Prosthodontics and Fellow of the International Team for Implantology (ITI) and the American College of Prosthodontists. Dr. Lin serves on several editorial boards and is a reviewer for the Journal of Prosthetic Dentistry, Journal of Prosthodontics, International Journal of Oral and Maxillofacial Implants, and Clinical Oral Implants Research. He is an associate editor for the Journal of Prosthodontics. He maintains an intramural dental implant and prosthodontics practice at the Indiana University School of Dentistry.


Link to Presentation Abstract & Learning Objectives


---
Dr. Christian Coachman - December, 2021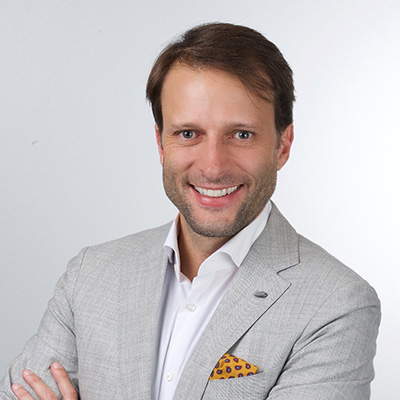 Dr. Christian Coachman graduated in Dental Technology in 1995 and in Dentistry at the University of São Paulo/Brazil in 2002. He is the president of the Brazilian Society of Esthetic Dentistry and a member of the European and American Academies of Esthetic Dentistry, becoming the only dentist member of 3 of the most important esthetic dentistry academies in the world.
In 2004, Dr. Coachman was invited by Drs. Goldstein, Garber, and Salama, to join Team Atlanta as the Head Ceramist of their laboratory – a position he held for 5 years.
Dr. Coachman has worked with some of the world's most renowned dentists, such as Eric Van Dooren (Belgium), Galip Gurel (Turkey), Mauro Fradeani (Italy), Nitzan Bichacho (Israel), Andrea Ricci (Italy), Mario Groisman (Brazil) and Marcelo Calamita (Brazil).
He is the developer of well known, worldwide concepts such as Digital Smile Design, Pink Hybrid Implant Restoration, Digital Planning Center, Emotional Dentistry, Interdisciplinary Treatment Simulation and Digital Smile Donator.
He is the Director of the DSD Residency program, providing continuing education courses for dental professionals all over the world.
In 2017, Dr Coachman became an adjunct professor of the Restorative Department at University of Pennsylvania School of Dental Medicine and, in 2018, coordinator of the Digital Dentistry Post Grad Program at University UniAvan in Balneário Camboriú, SC, Brazil.
He is the founder and CEO of the DSD-Digital Smile Design company.
Dr. Coachman also works as a consultant for dental companies and offices, develops dentistry-related products, and implements concepts and marketing strategies, such as the Facially-driven Digital Orthodontic Workflow developed in collaboration with Invisalign®, Align® Technology.
He is one of the most renowned speakers in the international dental lecturing circuit and has published internationally in the fields of esthetic and digital dentistry, oral rehabilitation, innovation and trends, communication and marketing strategies in dentistry.
---