Welcome | Registration | Program | Speaker Bios and Abstracts | Hotel | Abstracts and Digital Posters | Sponsors
Speaker Bios and Abstracts
Prof. Dr. Petra Guess Gierthmuehlen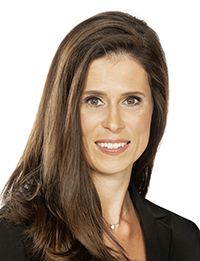 Biography- Dr. Guess, graduated and received her DDS from Albert-Ludwigs University, Freiburg, Germany in 2001. She was an Assistant Professor (2001-2006) at the Department of Prosthodontics (Chair Prof. Dr Dr. h.c. J.R. Strub), University, Freiburg, Germany and is a Board certified Prosthodontist (2005) of the German Society of Prosthodontics and Dental Materials (DGPro). From 2006-2009 she was a Visiting Scientist at the Department of Biomaterials & Biomimetics (Chair Prof. Dr. V.P. Thompson), NYU, New York, USA. In 2009 Dr. Guess was appointed Associate Professor at the Department of Prosthodontics, University, Freiburg, where she accomplished the Habilitation in 2011. Since 2016 she is Professor and Chair of the Department of Prosthodontics at the Heinrich-Heine University in Duesseldorf, Germany.
Minimally Invasive Concepts & Digital Dentistry- Where Are We Now?
CAD/CAM technology is one of the fastest evolving aspects in modern restorative dentistry. Major advantages of intraoral scanning and the digital workflow are patient´s preferences, superior mechanical performance of CAD/CAM materials as well as excellent fit of these restorations. The impaired machinability of many CAD/CAM materials has been a limitation for many years resulting in marginal chipping of minimally invasive restorations. But novel chairside milling devices are now available for faster fabrication times with protocols that are adjusted to the respective CAD/CAM material. Complex reconstructions still represent a great challenge for clinicians and dental technicians but digital workflows significantly facilitate these rehabilitations. Various tools were developed to evaluate the relationship between the different components of the face and to provide guidance for treatment planning as well as for the manufacturing of the final restorations. Advancements in CAD/CAM material systems, digital restoration planning and fabrication resulted in innovative treatment concepts for severely compromised dentition. Digital face scans and novel CAD/CAM applications offer a standardized manufacturing process, providing a reliable, predictable and economic workflow for chairside but also complex rehabilitations.
---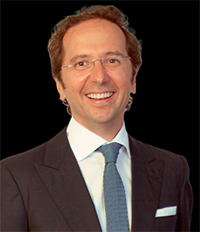 Biography- Graduated with honors in Dentistry. Doctorate research in Periodontology (University of Palermo - Italy). Active member of the Italian Academy of Prosthetic Dentistry, Fellow of the International Academy of dental-facial aesthetics (IADFE) and board member of the Digital Dentistry Society. Assistant Clinical Teacher at the University of Warwick 2011-2014 (Coventry - UK). Visiting Professor at the "City of London" Dental School (London - United Kingdom) and BPP University (London - United Kingdom). Lecturer at the Masters Course in Esthetic & Digital Dentistry (Universities of Siena, University of Rome 'La Sapienza?, University of Insubria, University Vita Salute San Raffaele Milan and University of Rome ?Tor Vergata?). Visiting Professor, International Master in Prosthodontic Sciences (University of Siena - Prof. Marco Ferrari). Adjunct Assistant Professor, Eastman Institute for Oral health - University of Rochester (Prof. Carlo Ercoli). Speaker at national and international conferences, on topics related to aesthetic and prosthetic dentistry. Author of the book "iPad in Dentistry - Digital communication for the patient and for the team" and ?Minimal Invasive Esthetic Rehabilitation? published by Quintessence Publishing. Private practice in Palermo and Milan (Italy).
VertiCAD for Ceramic Restorations: An Innovative Treatment Concept for Veneers Restorations
The esthetic treatment through adhesive restorations has always presented a challenge in clinical practice. With the improvement of dental materials, many restorative options such as composite resins, all- ceramic crowns, and ceramic veneers have become available. The current challenge in restorative dentistry is to obtain excellent esthetic results while preserving the biological structures involved as much as possible. New generation all-ceramic restorations and adhesive systems allow a greater preservation of residual hard tooth structures, especially with regard to single elements. The constant development of the digital workflow enable the dental team to control many aspects of the restorative plan, increasing the predictability and the efficiency of the treatment. The lecture will be focused on a step by step procedure for strategical preservation of tooth structure in veneers preparation, showing also new trends and techniques in the digital workflow.
At the conclusion of this session, attendees should be able to: Recognize pros and cons of various types of ceramic veneer preparation, and the advantages and limitations of the feather edge preparation approach. Show the modern data collection and the matching of these in a virtual environment. Describe the digitally detected aesthetic parameters that can influence the design of our restoration. Discuss how perform a digital smile design in 3D, getting a lot more informations and checking them constantly.


---
Prof. Dr. med. dent. Ronald E. Jung, PhD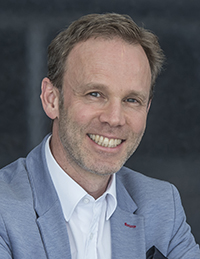 Biography- Ronald Jung is trained in oral surgery, prosthodontics and implant therapy. He is currently Head Division of Implantology at the Clinic of Reconstructive Dentistry, Center of Dental Medicine, University of Zürich. In 2006 he worked as Visiting Associate Professor at the Department of Periodontics at the University of Texas Heath Science Center at San Antonio, USA (Chairman: Prof. Dr. D. Cochran). 2008 he finalized his ?Habilitation? (venia legendi) in dental medicine and was appointed at the University of Zürich. In 2011 he became his PhD doctorate degree of the University of Amsterdam, ACTA dental school, The Netherlands. In 2013 he worked as Visiting Associate Professor at the Department of Restorative Dentistry and Biomaterials Sciences at Harvard School of Dental Medicine in Boston, USA. In 2015 he has been promoted to full Professorship for Implantology at the University of Zurich. He is an accomplished and internationally renowned lecturer and researcher, best known for his work in the field of hard and soft tissue management and his research on new technologies in implant dentistry. He is currently Treasurer of the EAO, Past President of the Swiss Society of Reconstructive Dentistry and member of the Board of Directors of the Osteology Foundation.
Decision Making in Implant Prosthetics - What Have We Learned From Wrong Decisions and Complications?
For successful implant prosthodontics safety, long-term performance, costs and the esthetic outcome are the main factors for the decision making process. Important achievements in this field have undoubtedly been the introduction of digital impressions, 3D planning and designing softwares, 3D printing and CAD/CAM technology in implant dentistry. The digitalization process in implant prosthodontics has introduced a lot of new opportunities and material options, which help solving currently clinical and dental laboratory challenges. As many of these techniques are already available in clinical practice it is of great importance to evaluate the advantages and disadvantages of these techniques and materials in clinical applications. Hence, the aim of this lecture is to discuss and compare CAD CAM in prosthodontics from start to finish with the conventional workflow and conclude with the today?s recommendations.
Objectives:
- Evaluate the safety aspects of different type of implant reconstruction and to select the appropriate material and design
- Differentiate between the conventional and the CAD CAM workflow in implant prosthodontics
- Learn and understand the efficiency of the different type or workflows (conventional vs CAD CAM) and their advantages and disadvantages for the dentists and the dental technicians.
---
Joseph Kan, DDS, MS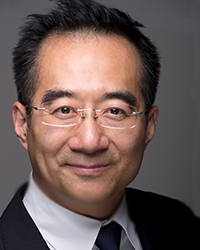 Biography- Dr. Kan completed Prosthodontics and Implant Dentistry from Loma Linda University. He is a Professor and maintains a private practice.
2 Decades of Esthetics Immediate Tooth Replacement: Mistakes Made, Lessons Learned
Esthetics immediate tooth replacement, a controversial, yet exciting treatment concept that was conceived more than 2 decades ago. While the concept has evolved over time, numerous debates had been dedicated to its validity. Now, 23 years later, questions remain: Does it maintain gingival esthetics? Does it work as well as implant in healed sites? Is it a viable option for replacement failing maxillary anterior teeth? This presentation will focus on pros and cons of esthetics immediate tooth replacement. More importantly, did we validate this procedure from lessons learned by mistakes made over the past 2 decades?




---
Jose Carlos Martins da Rosa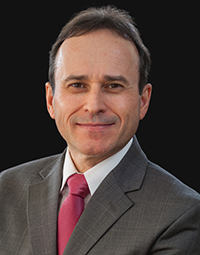 Biography- ? Graduation course in Dentistry, Federal University of Santa Maria ? UFSM ? Santa Maria/RS ? Brazil, 1988. ? Specialization course in Periodontics, Associação Paulista dos Cirurgiões-Dentistas ? APCD ? Bauru/SP ? Brazil, 1991. ? Specialization course and Master of Science in Prosthesis, CPO SLMandic ? Center of Dental Research São Leopoldo Mandic ? Campinas/SP ? Brazil, 2005. ? PhD in Implantology, CPO SLMandic ? Center of Dental Research São Leopoldo Mandic ? Campinas/SP ? Brazil, 2014. ? Author of the book: Immediate Dentoalveolar Restoration (IDR) by Quintessence Publishing. ? Private Practice, Caxias do Sul ? RS ? Brazil.
Immediate Dentoalveolar Restoration (IDR) - Preservation and Regeneration of the Natural Biology
The Immediate Dentoalveolar Restoration (IDR) is a surgical and prosthetical technique established to broaden indications for immediate loading on individual teeth. In this way, bone and soft tissue losses are reconstructed in the same surgical session of implant placement and provisional crown installation using bone graft harvested from maxillary tuberosity, reducing the number of interventions and keeping predictability on esthetic aspects. The IDR protocol was developed more than 13 years ago from the need to minimize the treatment time and morbidity of reconstructive procedures used in these cases in comprimiseed alveolar sockets.

In the lecture I'll discuss the scientific basis, the step-by-step technique, indications and bone biology. The IDR technique, which advocates minimally invasive surgery, flapless procedures, is presented as a viable and reproducible alternative.

It is presented several cases, which showed one or more compromised socket walls of the tooth involved, with or without changes of the gingival margin, with long-term of clinical, radiographic and CT scan follow-up.
---
Edward A. McLaren, D.D.S., M.D.C.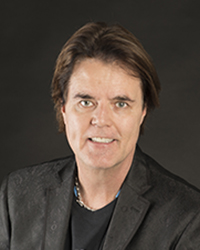 Biography- Dr. McLaren is a Prosthodontist and Master Dental Ceramist. Dr McLaren is a retired Professor from both UCLA and UAB School of Dentistry. He was founder and first director of the Post Graduate Esthetic Dentistry at the UCLA school of Dentistry. He was the director of the UCLA Center for Esthetic Dentistry, a full time didactic and clinical program for graduate dentists. He was also the founder and director of the UCLA/LACC Master Dental Ceramist program. The post-graduate program is a full-time master ceramist program for dental technicians featuring extensive experience with the newest esthetic restorative systems. At UAB he was founder and first director of the Advanced Dental Esthetics, founder director of the Advanced Dental Esthetics, Restorative & Biomaterials Program, founder and director 3-year advanced ceramics and digital technology for technicians program, founder and director one-year esthetic and restorative fellowship Restorative & Biomaterials Program, founder and director 3-year advanced ceramics and digital technology for technicians program, founder and director one-year esthetic and restorative fellowship. Dr. McLaren currently is the CEO of ArtOral America a private teaching institute based in Park City Utah, he maintains a private practice limited to prosthodontics and esthetic dentistry in which he did all of his own ceramics. Dr. McLaren is still actively involved in many areas of prosthodontic and materials research and has authored or co-authored over 90 articles. He has presented numerous lectures, hands-on clinics and postgraduate courses on ceramics and esthetics across the nation and internationally. He recently published a book, on his ceramic techniques and features dental photographic art, entitled ?The Art of Passion: Ceramics, Teeth, Faces, and Places.?
SURFACE: Creating Natural Contours, Texture, Luster and Surface Color in Dental Restorations
The final touches of contour, texture, surface colorants, and luster can take average looking dental restorations and create an exceptionally esthetic result. These steps are critical to the success of dental restorations weather it is composite or ceramics. These skills are more necessary now than ever as monolithic restorations are now the predominate type of indirect restoration. The lecture will cover the esthetics of the individual tooth i.e. the unique form and texture patterns of Anterior teeth and color distribution patterns that can be somewhat mimicked with surface color. The lecture will detail the very specific armamentaria and techniques to create ideal ?Surfaces? both in Color and finish specically with the newer generation Monolithic Materials Cubic Zirconia and High Strength Glass Ceramics. As a bonus the presentation will cover specific materials and techniques to get Ideal surfaces on Composites, Porcelain, and even in wax as all materials require very different procedures and armamentaria.
---

Biography: Dr Mitrani received his DDS degree from the Unitec University of México City; a certificate in Prosthodontics as well as a Master of Science in Dentistry from the University of Washington, where he served as the Graduate Prosthodontics program?s assistant director during the year of 2001. He currently holds academic affiliations at the University of Washington, and is a resident faculty at SPEAR Education in Scottsdale Arizona He is a member of several organizations including the American Academy of Esthetic Dentistry and the American Academy of Restorative Dentistry. He is part of the editorial board of the Journal of Esthetic and Restorative Dentistry (JERD), The Journal of Cosmetic Dentistry (JCD) and Compendium, as well as the Executive director of Spear Digest. Dr Mitrani has authored numerous scientific publications and chapters in textbooks in the fields of Implant Prosthodontics and Aesthetic dentistry and has given close to 600 lectures around the globe, maintaining a private practice limited to Prosthodontics, Implants and Aesthetic dentistry in Mexico City.
Abstract:






---
Panos Papaspyridakos DDS, MS, PhD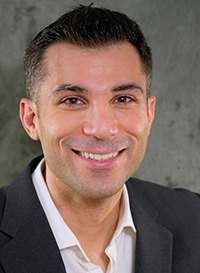 Biography- Dr. Panos Papaspyridakos serves as an Associate Professor of Postgraduate Prosthodontics at Tufts University School of Dental Medicine and as Adjunct Associate Professor at the University of Rochester Eastman Institute for Oral Health. Additionally, he maintains a private practice limited to Prosthodontics and Implant Dentistry in Boston. Dr. Papaspyridakos has authored more than 100 articles, abstracts and book chapters in peer-reviewed journals and textbooks and he frequently lectures in national and international dental meetings, while he serves as reviewer for several dental journals. His innovative clinical implant research is widely cited and has received international acclaim with educational awards.
Digital Workflow in the Fixed Implant Rehabilitation for Edentulous Patients
Digital technology is gaining increased popularity in all aspects of Implant Dentistry. The applications include imaging, digital planning, template-guided implant placement, digital impressions with intraoral scanners and CAD/CAM prostheses. Digital planning software for treatment planning, digital impressions and 3-D printers are currently integrated with CAD/CAM technology for efficient treatment workflow. This presentation will address the current scientific status and the future trends for digital workflow in fixed implant rehabilitation for edentulous patients.
At the conclusion of this session, attendees should be able to:
1. Describe the various applications of digital technology in fixed implant rehabilitation
2. Discuss the scientific evidence for the applications of digital technology in implant dentistry
3. Illustrate step-by-step the digital workflow from impression to final rehabilitation for edentulous patients
---
Irena Sailer
Biography- Irena Sailer received her dental education and Dr. med. dent. degree from the Faculty of Medicine, University of Tübingen, Germany in 1997/ 1998. In 2003 Dr. Sailer received an Assistant Professorship at the Clinic of Fixed and Removable Prosthodontics and Dental Material Sciences in Zurich. From 2010 on she was an Associate Professor at the same clinic. In 2007 Dr. Sailer was a Visiting Scholar at the Department of Biomaterials and Biomimetics, Dental College, New York University, USA. Additionally, since 2009 she holds an Adjunct Associate Professorship at the Department of Preventive and Restorative Sciences, Robert Schattner Center, School of Dental Medicine, University of Pennsylvania. Philadelphia, USA.
Since September 2013 she is the Head of the Division of Fixed Prosthodontics and Biomaterials at the University of Geneva. Irena Sailer is a Specialist for Prosthodontics (Swiss Society for Reconstructive Dentistry), and holds a Certificate of focussed activities in Dental Implantology (WBA) of the Swiss Society for Dentistry. She is a Member of the Board of Directors of the Swiss Society of Reconstructive Dentistry and of the Swiss Leadership Team of the ITI (International Team for Implantology). Furthermore, Irena Sailer serves the Scientific Boards of the European Association of Osseointegration and the Swiss Society of Implantology.
Irena Sailer is also a Member of the Board of Directors of the EAO, an Active Member of the European Academy of Esthetic Dentistry and an Active Fellow of the Greater New York Academy of Prosthodontics. Since beginning of 2019 Irena Sailer is the Editor-in-Chief of the International Journal of Prosthodontics. She is also the author or co-author of more than 100 peer reviewed scientific manuscripts, 6 book chapters and the monograph ?Color in dentistry ? a clinical guide to predictable esthetics? together with Dr. Stephen Chu, Dr. Rade Paravina and Mr. Adam Mieleszko (Quintessence publishing). She holds several patents on esthetic coatings of dental/ medical devices and on a digital dental splint.
Abstract:






---

Biography-
Contemporary Tissue Management for Teeth and Implants- Understand What Your Periodontist Can Accomplish
At the conclusion of this session, attendees should gain an understanding of:
1. Tissue enhancement protocols- standard of care vs. experimental
2. Documentation strategies- defining when treatment needs to be considered & assessing outcomes
3. Timing of augmentation procedures relative to implant surgery
---