Meet Dr. Terry J. Lindquist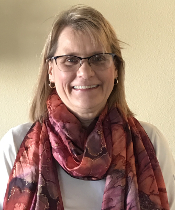 Dr. Terry J. Lindquist has been a member of APS for almost 25 years. She is currently an Associate Professor in the Department of Prosthodontics at the University of Iowa.



What about prosthodontic dentistry originally drew you in and what excites you about the field today?
"I enjoy the comprehensive and in-depth nature of what prosthodontics brings to a patient's case. I also enjoy the collaboration with the other specialists in the care of patients."

Why did you become a member of the American Prosthodontic Society?
"I was attending a meeting just after finishing my graduate program and talking about the organization with my program director, Dr. George Smutko, and right away he said that he would sponsor me. How could I refuse that offer? It has been good ever since."

Who has been your greatest mentor thus far in your career?
"I have been blessed with many wonderful mentors throughout my career. Those that stand out were at SUNY at Buffalo, Dr. Smutko and Dr. Garlapo were incredibly talented and Dr. Defranco was so passionate about everything he did, they gave me high standards that I continue to work towards."

What advice would you give to a new dental professional?
"Realize the depth of your knowledge and how you can educate patients and students. Be passionate about giving each patient the best care you can offer. And also, enjoy what you have worked hard to achieve."

What do you enjoy doing outside of work?
"I enjoy doing things with my children, taking care of my flower garden, reading, and doing crafts/knitting."


If you are interested in being featured or know a member who should be featured, please send an email to APS Senior Account Coordinator Lynn Reeves at
Lynn@res-inc.com