MEET Dr. Antonio Bello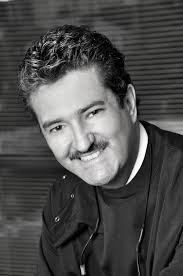 What about prosthodontic dentistry originally drew you in and what excites you about the field today?
"In my last year of Dental School I had two great prosthodontists as teachers, Dr. Erick Martinis Ross and Dr. Emilio Aguirre Gas, who became my greatest influences, getting me into the field of prosthodontics. Our specialty has the tools to provide complex clinical situations with long lasting and predictable outcomes. Through modern technology and research in the field, we improve on masticatory function, phonetics and esthetics, which can literally change patients' lives."

Why did you become a member of the American Prosthodontic Society?
"In the middle of our Prosthodontic Program at Eastman, we were encouraged by our mentors Dr. Allan A Brewer and Dr. Gerald N Graser to attend the 1983 meeting in Chicago. The great scientific program and the camaraderie of its members left me with such a great feeling that I joined as a student first and later on, an Active Member."

Who has been your greatest mentor thus far in your career?
"I have had great mentors throughout my career, and to all of them I am grateful, there is however, one individual who stands out from the rest. Dr Gerald N. Graser was the Chairman and Program Director of the Department of Prosthodontics at Eastman Institute for Oral Health when I went through my graduate training. He cared about bringing out our best potential as a prosthodontists, but much more than that, he cared for his students as human beings. I truly believe that I am a better person thanks to his influence on me."

What advice would you give to a new dental professional?
"If anyone approached me for advice in the dental profession, I would recommend to get the best education available, to constantly attend meetings to stay up to date with technology and to remember the most important goal, our patients. Always plan to do the best option possible a patient can find, and ask yourself, 'If I were the patient, would I choose the same treatment option?'"

What do you enjoy doing outside of work?
"I spend my time away from dentistry golfing, playing piano and planning on a good meal with family and/or friends."


If you are interested in being featured or know a member who should be featured, please send an email to APS Senior Account Coordinator Lynn Reeves at
Lynn@res-inc.com