MEET Dr. Carlo Poggio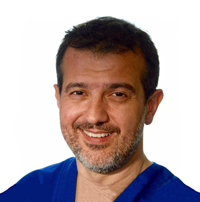 Introducing Dr. Carlo Poggio, DDS, MSD, PhD



1. What about prosthodontic dentistry originally drew you in and what excites you about the field today?
"As a dentist living in an urban area where age is growing I was involved in the needs of my patients, this led me into prosthodontics. Nowadays digital technologies are making unbelievable changes. I think we are living a really great time in our discipline."

2. Why did you become a member of the APS?
"In 2007 I met dr. Carlo Ercoli and he invited me to the USA the following year. I came in touch with a fantastic group of friends. That was how my APS adventure began."

3. Who has been your greatest mentor thus far in your career?
"The person I respect most in my profession is dr. Gianfranco di Febo, an italian prosthodontist who was my my teacher in prosthodontics."

4. What advice would you give to a new dental professional?
"Look for someone who can teach you basics in clinical work, then add all other things. Beware not to go in the wrong direction (learning many techniques before you know the basics of the profession)."

5. What do you enjoy doing outside of work?
"I enjoy everything outside of work (the problem is I enjoy also working). Most of all I enjoy spending time with my kids."
If you are interested in being featured or know a member who should be featured,
please send an email to APS Senior Account Coordinator Lynn Reeves at
Lynn@res-inc.com
.