MEET Dr. David Reisberg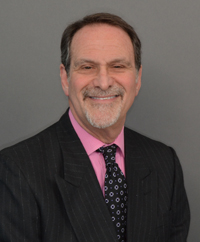 Introducing Dr. David J. Reisberg DDS



1. What about prosthodontic dentistry originally drew you in and what excites you about the field today?
"I was attracted to prosthetic dentistry during my third year in dental school. I attended a lecture on maxillofacial prosthetics and it was love at first site! At that time, I was attracted by the creativity and ingenuity required to problem solve and the impact I could have on the quality of life of these patients. Of course you cannot practice maxillofacial prosthetics without a sound background in prosthodontics. More than 40 years later, I am still excited and enthusiastic by the same things that drew me in those many years ago. Even with advances in materials, techniques and osseointegration, the challenge remains."

2. Why did you become a member of the APS?
"The first prosthodontic organization to which I was introduced was the APS. I joined because it is an amalgamation of general dentistry, prosthodontics, and dental lab technology. All are welcome."

3. Who has been your greatest mentor thus far in your career?
"That?s a no brainer; Dr. Sal Esposito"

4. What advice would you give to a new dental professional?
"Join APS! Take advantage of all of the continuing education available through our society and to meet and interact with the some of the best minds in prosthetic dentistry. Graduation from dental school is only the beginning of your dental education."

5. What do you enjoy doing outside of work?
"I enjoy playing golf (I stink but I still have fun), photography, travel and my grandchildren."
If you are interested in being featured or know a member who should be featured,
please send an email to APS Senior Account Coordinator Lynn Reeves at
Lynn@res-inc.com
.