Meet Dr. Izchak Barzilay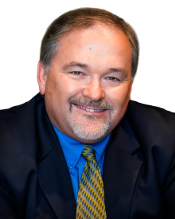 Dr. Izchak Barzilay has been a member of APS since 2009.



What about prosthodontic dentistry originally drew you in and what excites you about the field today?
"When I was an undergrad I had several wonderful instructors who could make anything out of 'chewing gum and chicken wire.' I learned from them and wanted to provide the same type of services. When things went well, the patient reaction was unbelievable. I continue to learn from my colleagues and pass that information on to undergrad and undergrad students. I get excited by seeing the people that I mentored fly and progress in the field. I get excited about the new technologies and even an old dog like me can incorporate them into what I do every day."

Why did you become a member of the American Prosthodontic Society?
"While I was a graduate student, I was brought to APS meetings by my mentor Dr. Gerald Graser. It showed me and my fellow residents the value of APS and we have been around ever since."

Who has been your greatest mentor thus far in your career?
"I have had many mentors but my greatest mentor has been Dr. Gerald Graser. He taught me not only prosthodontics but also the proper way to practice it on the personal and the technical level. To say that he was my only mentor would be wrong. I am still mentored by my colleagues and even by my former grad students. Learning is a never ending proposition."

What advice would you give to a new dental professional?
"Realize that there are many who have come before you and are willing to help in many ways. Practice your profession but maintain your mentorship and fellowship through groups like the APS. You are never alone."

What do you enjoy doing outside of work?
"My passion is for volunteering, travel, and skiing. I take yearly ski trips to Europe and travel to many parts of the world. On my travels I include volunteering my services through different organizations to support local populations with dental services and local dentists and dental officers with education to further their practices. I particularly enjoy taking my APS colleagues on these types of trips."


If you are interested in being featured or know a member who should be featured, please send an email to APS Senior Account Coordinator Lynn Reeves at
Lynn@res-inc.com