MEET Dr. James D. Hudson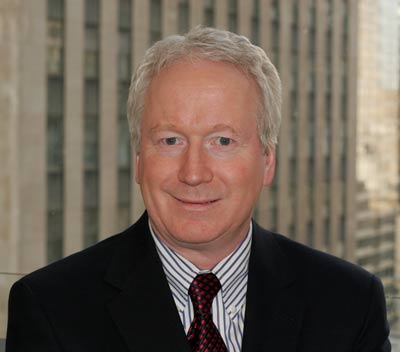 In an effort to get to know our members better, we're excited to launch our Membership Spotlight series. To start us off on the right foot, we have longtime member Dr. James D. Hudson up first.

A member of the American Prosthodontic Society since 1990, serving as APS President from 2012-2013, Dr. Hudson practices restorative, prosthetic, and aesthetic dentistry at his Rockefeller Center office location in New York City. He spends his professional career meeting and working with patients, lecturing both nationally and internationally, conducting and publishing original research, opening clinics in underserved communities, and much more. His dedication to prosthodontics is to be admired, and the Society is proud to have Dr. Hudson on board.



When did you become a member of the American Prosthodontic Society, and why did you join?
"I joined the APS in 1990 at the urging of my father and others to remain on top of prosthodontic knowledge. It has served me well on that level but on so many other levels as well. The camraderie and free exchange of information among the members of the APS, some of the greatest leaders in the field, has astounded me. What a wonderful organization."

Who has been your greatest mentor thus far in your career?
"I would have to start with my father, William C. Hudson Jr. I learned what it means to be a professional and how to best serve patients from my time with him. As far as the APS goes, I would say Peter Furnari and Gary Goldstein are at the top. Gary is a Past President who took me under his wing when I started original research at NYU and then again as I became more involved within the APS. This was followed by one mentor after another within the APS, continuing to this day."

What advice would you give to a new dental professional?
"Remember that you are a professional, in the truest sense of the word. Let that guide your decisions on patient care and decisions you make in life. Your actions in and out of the office reflect on the profession at large. Stay engaged to whatever level you can."

What do you enjoy doing outside of work?
"Spending time with my four grown children who are spread out in many directions, as they should be."


If you are interested in being featured or know a member who should be featured, please send an email to APS Senior Account Coordinator Lynn Reeves at
Lynn@res-inc.com