MEET Dr. Mario Ganddini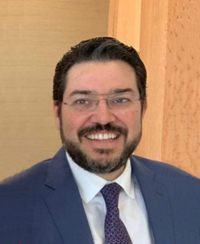 Introducing Dr. Mario Ganddini, DDS, MS



1. What about prosthodontic dentistry originally drew you in and what excites you about the field today?
"To me, prosthodontics was the specialty to go, I always had a passion for laboratory work and love to do porcelain work, still do. And now what excites me about the field is the technology involved with dentistry. Digital dentistry is amazing and is the present of our profession."

2. Why did you become a member of the APS?
"When in the program in Rochester we were told to attend the APS meeting in Chicago. Since then has been the meeting I attend every year to see the fantastic conferences and spend time to catch up with my dear friends. It is a fine group of people that makes you feel like family. "

3. Who has been your greatest mentor thus far in your career?
"Had so many mentors in my career, starting with my father, Dr. Rafael Ganddini, then Dr. Gerald Graser, Dr. Carlo Ercoli, Dr. Rhonda Jacob, Dr. Mark Chambers, Dr. Bela Toth, Dr. Izchak Barzilay, and Dr. Antonio Bello."

4. What advice would you give to a new dental professional?
"My advice to a new dental professional would be to practice with passion, care, and ethics."

5. What do you enjoy doing outside of work?
"My outside dentistry hobby is to build legos. Have a huge lego collection. "
If you are interested in being featured or know a member who should be featured,
please send an email to APS Senior Account Coordinator Lynn Reeves at
Lynn@res-inc.com
.