MEET Dr. Maryse Manasse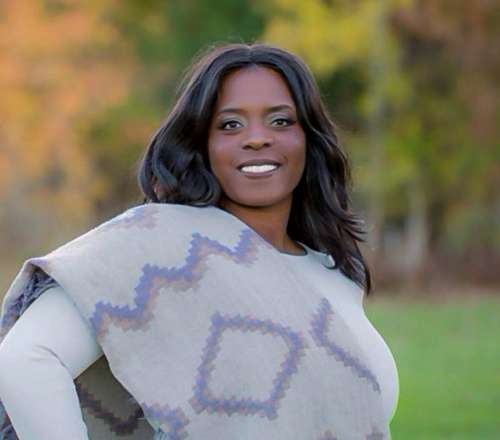 Maryse Manasse, DMD, has been an active member of APS since 2014 after attending an annual meeting during her residency. Dr. Manasse is a graduate of the University of Medicine and Dentistry of New Jersey and currently practices prosthodontics in New Jersey. She also works part time as an Adjunct Clinical Assistant Professor for New York University, teaching periodontology and implant dentistry. When she's not working or teaching, Dr. Manasse's husband and three young children keep her busy!



What about prosthodontic dentistry originally drew you in, and what excites you about the field today?
"I always enjoyed the combination of science and artistry, which dentistry provides for the clinician. It is an amazing feeling when you can change a patient's life with a new and functional smile."

Why did you become a member of the American Prosthodontic Society?
"I became a member of the APS because I realized that this could be an organization that I could learn from and serve on an international level. I remember attending a meeting as a resident. I remembered how the organization also had actual residents lecturing while at the meeting. I was amazed at the quality of lectures that were being delivered. After that meeting, I returned to my studies with a new perspective on the specialty and academia."

Who has been your greatest mentor thus far in your career?
"My greatest mentors have been my parents. Though not dentists, they have taught me valuable lessons on practice management and patient management. They also taught me how to balance my family, commitments, and profession."

What advice would you give to a new dental professional?
"My main advice for the new dental professional is that one should always seek out seasoned mentors that are of great support and knowledge in the field. There are many mentors that have helped me along the way in both professional and personal aspects. Their guidance has brought me to admire the profession even more because of this camaraderie. One can learn from others pitfalls and successes.

I also have a saying that has helped me tremendously throughout my dental career: 'Patients may forget what you say and do but they will never forget how you made them feel.'"

What do you enjoy doing outside of work?
"I enjoy spending quality time with my family. Our three young children of 7, 6, and 10 months can keep us very busy with extracurricular activities and weekly trail walks, which are ALL priceless! "
If you are interested in being featured or know a member who should be featured, please send an email to APS Senior Account Coordinator Lynn Reeves at
Lynn@res-inc.com
.