A Message from Your President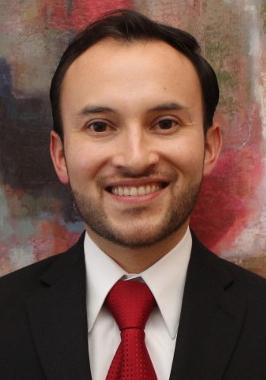 It was wonderful to see you in Chicago last February. Two years were too long to wait. Nevertheless, Family and friends will always find their way back together. The response from our members, speakers and corporate partners, from all around the globe, was amazing!
Thank you very much for traveling and enjoying an unforgettable weekend with your APS Family.
The APS is committed to work diligently and arduously to promoting our mission: To improve patient care and the advancement of Prosthodontics through Education and Research. The inclusiveness, at the core values of our Society, makes our APS Family stronger together as we integrate general practitioners, dental technologists and specialists as equals. It is through the hard work of our members and leaders that this has been possible for over nine decades. I could not feel prouder to have such inspiring friends and mentors at the APS.
The upcoming 94th Annual Meeting, continuing a legacy of magnificent programs, will feature an assembly of internationally acclaimed speakers: Frank Spear, Michel Magne, Christian Coachman, Lee Ann Brady, John Sorensen, Carlo Marinello, John Burgess, Ariel Raigrodski, Giacomo Fabbri, Rolando Nunez and our Program Chair Nasser Barghi. Together, they will deliver a solid, innovative, clinical and evidence-based weekend of knowledge to take home and benefit our patients.
It is my privilege and pleasure to welcome you to an exciting year of APS webinars, membership enhanced communications and a very anticipated 2023 Annual Meeting!
Please join your APS Family to celebrate life and friendship on February 23 and 24, 2023. We are looking forward to becoming part of your story.
With my warmest regards,
Paco Cortes
President, American Prosthodontic Society
Members in the Spotlight
In an effort to get to know our members better, we've recently added a Member Spotlight section to our website and member communications. Meet three outstanding APS members below and look forward to seeing more in the near future.

If you are interested in being featured or know someone who should be featured, please contact Senior Account Coordinator Lynn Reeves at APS@res-inc.com.

The American Prosthodontic Society provides Continuing Education (CE) credits for all meetings and webinars. CE is free for APS members and an option for non-members.
Around the Dental Profession
400-year-old dentures made from human teeth unearthed by archaeologists
"Archaeologists have discovered an ancient set of dentures while excavating a site in Tuscany. The prosthetic teeth, found at the monastery of S. Francesco at Lucca, include three central incisors and two lateral canines, repurposed from their original owners and strung together with a golden band."
Read more.
E-cigs are as bad for teeth as regular cigarettes
"Electronic cigarettes are as equally damaging to gums and teeth as conventional cigarettes. Researchers say this is the first scientific study to address e-cigarettes and their detrimental effect on oral health on cellular and molecular levels. Electronic cigarettes continue to grow in popularity among younger adults and current and former smokers because they are often perceived as a healthier alternative to conventional cigarettes."
Read more.
Dental Crown and Bridges Market: Global Industry Analysis and Forecast to 2020
"Europe dominates the global market for dental crown and bridges followed by North America due to presence of major players in the region and rising aging population. Asia is expected to show high growth rates in the next five years in global dental crown and bridges market."
Read more.
Our sponsors and exhibitors will play a large role at the 93rd Annual Meeting. Based on attendee feedback from last year's meeting, the Exhibit Hall will now be open all day on Thursday, giving attendees more time to meet exhibitors and learn about the latest products and technologies in the industry.

We expect over 300 dental professionals - ranging from generalists to specialists to technicians - to gather in Chicago, eager to engage in conversation with fellow industry professionals. As a member of the Society and a presumptive attendee of the 93rd Annual Meeting, we're interested in knowing what companies you'd like to see in the Exhibit Hall come February. Visit the APS website to see the list of current sponsors and exhibitors and contact Kirsten Friedli at APS@res-inc.com or 858-272-1018 with any questions.