A Message from Your President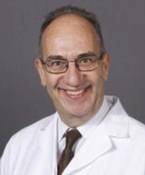 Fall is here! There is no doubt that the last several months have been very challenging to everybody, not only as members of the society but also as dental professionals dedicating countless hours to making our academic institutions and private practices efficient and compliant with the "new normal". This is not different for associations as they also are facing unique challenges.
The leadership American Prosthodontic Society has been working very hard and exploring different ways to maintain the high standards that we always enjoyed. Our webinar series has been second to none in quality and attendance. While we are still planning for an in person meeting in February in Chicago and looking forward to seeing each other as we enjoy camaraderie and a fantastic program, we keep exploring alternatives in case that travel is not recommended during that time. Please share your thoughts with us as your suggestions and recommendations are always welcomed.
For now let's all enjoy our webinars and pencil in February 24 and 25, 2022 in Chicago.
If you have any questions or need assistance, please contact us at 858-272-1018 or info@prostho.org
Sincerely, 
Evangelos Rossopoulos, DDS 
President, American Prosthodontic Society
Section II. The American Prosthodontic Society "Student of Merit Award".

Dear APS members and friends,

During the month of May several Dental Schools in the United States will celebrate Graduation Ceremony. Thousands of new dentists will graduate and incorporate into Dentistry workforce.

The American Prosthodontics Society is focused on the future of Prosthodontics. Committed to its mission, to promote the advancement of the discipline of Prosthodontics through education and research, the APS is proud to present the "APS Student of Merit Award". This prestigious recognition, is awarded to a fourth year graduating dental student, one per each accredited Dental School in the United States. Dr. Richard R. Seals, Professor at UT Health San Antonio and Dr. Paco Cortes, Clinical Assistant Professor at UT Health San Antonio and APS Vice president, were honored to present the 2019 APS Student of Merit Award to Erin Loth Kauffman on May 13, 2019. Erin has demonstrated an interest in the field of prosthodontics while providing outstanding and compassionate dental care to patients during her four years of training at UT Health San Antonio School of Dentistry.

Please join us in congratulating Erin in what promises to be a very successful and fulfilling dental career! If you would like to nominate a dental student for this award, please complete the attached Student Award form and email to info@prostho.org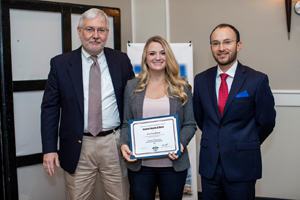 ---
Section II. APS Member Spotlight APS Member Dr. Effrat Habsha, DDS, MSc.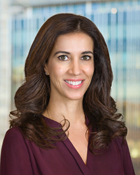 In an effort to get to know our members better, we've added a Member Spotlight section to our website and member communications. 
Please take a moment to read the most recent APS Member Perspective, featuring Dr. Effrat Habsha.






If you are interested in being featured or know someone who should be featured, please contact Senior Account Coordinator Lynn Reeves at Lynn@res-inc.com

The American Prosthodontic Society has been awarded a four-year term of recognition by the Commission for Continuing Education Provider Recognition (CCEPR). The newly awarded term will extend from November 1, 2016 - December 31, 2020. Congratulations, and thank you to those who worked hard to make this recognition possible!
Around the Dental Profession
400-year-old dentures made from human teeth unearthed by archaeologists
"Archaeologists have discovered an ancient set of dentures while excavating a site in Tuscany. The prosthetic teeth, found at the monastery of S. Francesco at Lucca, include three central incisors and two lateral canines, repurposed from their original owners and strung together with a golden band."
Read more.
E-cigs are as bad for teeth as regular cigarettes
"Electronic cigarettes are as equally damaging to gums and teeth as conventional cigarettes. Researchers say this is the first scientific study to address e-cigarettes and their detrimental effect on oral health on cellular and molecular levels. Electronic cigarettes continue to grow in popularity among younger adults and current and former smokers because they are often perceived as a healthier alternative to conventional cigarettes."
Read more.
Dental Crown and Bridges Market: Global Industry Analysis and Forecast to 2020
"Europe dominates the global market for dental crown and bridges followed by North America due to presence of major players in the region and rising aging population. Asia is expected to show high growth rates in the next five years in global dental crown and bridges market."
Read more.
Our sponsors and exhibitors play a large role at the Annual Meetings. Based on attendee feedback from last year's meeting, the Exhibit Hall will be open all day on Thursday, giving attendees more time to meet exhibitors and learn about the latest products and technologies in the industry.

We expect over 300 dental professionals - ranging from generalists to specialists to technicians - to gather in Chicago, eager to engage in conversation with fellow industry professionals. As a member of the Society and a presumptive attendee of the 2nd Annual Meeting, we're interested in knowing what companies you'd like to see in the Exhibit Hall come February. Visit the APS website to see the list of current sponsors and exhibitors and contact Kirsten Friedli for any sponsorship or exhibitor assistance at Kirsten@res-inc.com