American Prosthodontic Society (APS) Awards
Golden Medallion Award
The American Prosthodontic Society (APS) has selected Dr. Frank M. Spear as its 2023 Golden Medallion Awardee. The Golden Medallion Award is issued periodically to individuals whose contributions to prosthodontics have been exceptional. The award is funded by the American Prosthodontic Foundation. Dr. Spear will be acknowledged at the 94th Annual Meeting of the American Prosthodontic Society in Chicago February 23-24, 2023.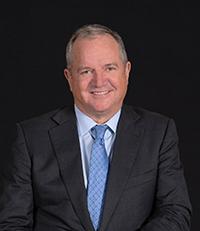 Frank M. Spear, DDS, MSD
As the founder and director of Spear Education, Dr. Spear continues to be recognized as one of the premier educators in esthetic and restorative dentistry in the world today. Dr. Spear earned his dental degree from the University of Washington in 1979, and an MSD in periodontal prosthodontics in 1982, also from the University of Washington.
Dr. Spear has been recognized by numerous associations for his contributions to dentistry. In 1993, he was awarded the Christensen Award for Excellence in Restorative Education from the Chicago Dental Society. In 1995, the American Academy of Cosmetic Dentistry presented him with a special award for having advanced the Art and Science of cosmetic dentistry in the United States. In 1996, he received the Saul Schluger Memorial Award for Excellence in Diagnosis and Treatment Planning from the Seattle Study Club. In 2003 he and colleague Vincent G. Kokich were awarded the first ever Presidents Award for excellence in education from the American Academy of Esthetic Dentistry. He also earned the 2004 Distinguished Alumnus Award from Pacific Lutheran University his undergraduate Alma Mater. And in 2013 was named Distinguished Alumnus for the University of Washington School of Dentistry. In 2018 he received the first ever Charles Pincus - Ronald Goldstein Lifetime Achievement Award in Esthetic Dentistry from the American Academy of Esthetic Dentistry. In 2019 he received the Distinguished lecturer award from the Greater New York Academy of Prosthodontics.
He belongs to multiple dental organizations including the American Academy of Esthetic Dentistry, American Academy of Restorative Dentistry, and the American College of Prosthodontics. He is also a past President of the American Academy of Esthetic Dentistry.
Previous Golden Medallion Award Winners
Dr. Salvatore Esposito - 2022
Dr. Baldwin Marchack - 2020
Dr. Carlo Marinello - 2019
Dr. John Beumer - 2018
Dr. Lee M. Jameson - 2017
Dr. Harold Preiskel - 2016
Dr. Gerald Graser - 2015
Dr. Gary Goldstein - 2014
Dr. Yasumas Akagawa - 2013
Dr. Tomas Albrektsson - 2012
Dr. Thomas Taylor - 2011
Dr. Charles Goodacre - 2010
Dr. John W. McLean - 2009
Dr. George Zarb - 2008
Dr. Howard A. Landesman - 2007
Dr. Peter E. Dawson - 2006
Kenneth D. Rudd Award
The American Prosthodontic Society (APS) has selected Michel Magne, MDT, as its 2022 Kenneth D. Rudd Awardee. The award was developed to promote and encourage dental laboratory technicians and support the advancement of dental technology education. APS, in conjunction with the editorial council of The Journal of Prosthetic Dentistry, presents this award to a certified dental technician or dentist who has made a significant contribution to the advancement of prosthodontics and dental laboratory communities. He will be acknowledged and presenting at the 94th Annual Meeting of the American Prosthodontic Society in Chicago on February 23-24, 2022.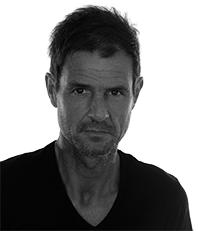 Michel Magne, MDT


Michel Magne is a renowned master ceramist and expert in the art and science of aesthetic dentistry. An internationally sought-after speaker and educator, he lectures and teaches at some of the top dental schools both in the U.S. and abroad, including UCLA, University of Southern California, New York University, University of Geneva, and University of Barcelona in Spain. Michel received his dental technician certification in 1979 in his home country of Switzerland. He specializes in aesthetic rehabilitations and bonded porcelain restorations, and has published extensively on these topics.
Michel Magne is the Aesthetic Director at Beverly Hills Dental Laboratory. Michel was an associate professor of clinical dentistry and director of the Center for Dental Technology at the USC. He also ran his own laboratory, 901 Oral Design, in Marina del Rey. Prior to that, he spent 12 years as the owner and director of the Oral Design Center at the Dental Laboratory in Montreux, Switzerland.
Master Ceramist Michel Magne, will continue his educator legacy at the APS 94th Annual Meeting on February 23, 2023, inspiring general dentists, dental technicians and specialists with his lecture as part of the APS 2023 Scientific Program.
Generous funding of this award is provided by the Editorial Council of The Journal of Prosthetic Dentistry.

Previous Kenneth D. Rudd Award Winners:
Mr. Vincent Fehmer - 2021
Mr. Andy Jakson - 2020
Mr. Luke S. Kahng - 2019
Dr. Edward A. McLaren - 2018
Mr. Dene LeBeau - 2017
Mr. Walter Gebhard - 2016
Mr. Enrico Steger - 2015
Mr. Robert Kreyer, CDT - 2014
Ms. Elizabeth Curran, CDT, RDT - 2013
Mr. Arnold Wohlwend, CDT - 2012
Mr. Vincent V. Alleluia, MDT, CDT, TF - 2011
Mr. Matt Roberts, CDT - 2010
Mr. Willi Geller - 2009
Mr. Roosevelt Davis, MCDT, MS - 2008
Mr. Lee Culp, CDT - 2007
Mr. Robert Berger, CDT - 2006
Mr. Masahiro Kuwata - 2005
Graduate Prosthodontic Research Awards
The American Prosthodontic Society (APS) will hold its 17th Annual Graduate Prosthodontic Research Competition, co-sponsored by The Journal of Prosthetic Dentistry, at the 94th Annual Meeting of the American Prosthodontic Society which will be held on February 23 and 24, 2023, at the Swissotel in Chicago, Illinois.
Prosthodontic graduate students nationally and internationally are encouraged to participate. Applicants need not be APS Members, however we do invite and encourage
membership
. Oral presentations of 10 minutes in length can range from a topic of original research to a clinical/technique paper to a literature review. It is the intent of this program for the candidates to submit a manuscript to The Journal of Prosthetic Dentistry following the competition. Monetary prizes will be awarded for the three best presentations.
Abstracts must be submitted to Dr. Sergio Florencio at florenciodds@gmail.com by November 30, 2022 for consideration.
The top three selections will be invited to present at the annual meeting.
2023 APS Graduate Prosthodontic Research Awards
Dr. Sieu Yien (Ashley) Chiam
"Retention Force of Titanium Copings to Implant-Supported Fixed Dental Prostheses"
Dr. Jun Soo Shin
"Clinical Outcomes of Complete-Arch Fixed Prostheses Supported by Three Implants: A Systematized Review and Meta-Analysis"
Dr. Anvita Maharishi
"Retrospective Clinical Study for a Comprehensive Assessment of Soft Tissue Esthetics"
2022 APS Graduate Prosthodontic Research Awards
Dr. Abdullah Alnasser
"Evaluation of Various Implant Abutment Screw Torqueing Protocols on Reverse Torque Values: An In-Vitro Analysis"
Dr. Jennifer Jacobson
"Susceptibility to Stain of Aged Denture Base Acrylic Resins"
Dr. Apurwa Shukla
"Exploring the Degradation of Dental Implant-Abutment Interface: The Role of Fretting-Corrosion"
2020 APS Graduate Prosthodontic Research Awards
Dr. Anvita Maharishi
"Light Transmission and Wear of Translucent Zirconia After Conventional and Fast Sintering Cycle"
Dr. Davide Romeo
"Accuracy of Intra-Oral Scanner Compared to Lab Scanner in Full-Arch Implant Prosthesis"
Dr. David Remiszewski
"Decontamination Protocols: Conventional and 3D Printed Surgical Guides In Dental Implant Surgery"
2019 APS Graduate Prosthodontic Research Awards
Dr. Pooya Soltanzadeh
"An Invitro Investigation of Accuracy and Fit of Conventional and CAD/CAM Removable Partial Denture Frameworks"
Dr. Anvita Maharishi
"Effect of Surface Treatment on Biaxial Flexure Strength of 4 mol% and 5 mol% Ytrria Containing Translucent Zirconia"
Dr. Shivani Karre
"Complications Associated with Maxillary and Mandibular Fixed Complete Arch Prostheses Based on Implant Distribution"
2018 APS Graduate Prosthodontic Research Awards
Dr. Robert Gazdeck
"Computed Tomography Analysis of Reconstructed Mandibles with Fibula Free Flaps"
Dr. Ghaith Darwish
"Improving Polymethyl Methacrylate Resin Using Novel Nano-Ceramic Coating"
Dr. James Lee
"Mandibular Implant-Supported Fixed Prosthesis: A 30 -Year Success Story"
2017 APS Graduate Prosthodontic Research Awards
Dr. Bryan McLaughlin
"Comparison of Fit of Dentures Fabricated by Traditional Techniques Versus CAD/CAM Technology"
Dr. Sergio Florencio, Jr., DDS
"Systemic Evaluation of Fluorescence in CAD/CAM Ceramic Materials"
Dr. Sherif Hosney
"Radiopacity of Resin Cements Using Digital Radiography"
2016 APS Graduate Prosthodontic Research Awards
Brian Goodacre, DDS
"Comparison of complete denture base adaptation between CAD/CAM and conventional fabrication techniques"
Craig Sikora, DMD
"Wear and corrosion at he titanium-zirconia implant abutment interface"
Karnik Shah, BDS
"De-cementation of monolithic zirconia single implant restoration using ER-YSGG laser"
2015 APS Graduate Prosthodontic Research Awards
Lauren Manning, DDS
"Experimental evaluation of discoidin domain receptor 2 as an ideal target for development of disease-modifying osteoarthritic drugs"
Natalie Baker, DMD
"Characterization and biocompatibility of transparent nanotubules on hybrid Ti/ZrO2"
Leandro Carneiro, DDS
"Novel semi-destructive biomechanical osseointegration test"


Excellence in Prosthodontics Award
We have introduced an Excellence in Prosthodontics Award in conjunction with the
Italian Academy of Prosthetic Dentistry
. This Award is open to all members in the APS and is powered by Zerodonto (Free Blog of Dentistry:
www.zerodonto.com
). The contestant may send 2-20 images (JPEG, PNG) and a brief description of the clinical case in English to
zerodonto@gmail.com
. The Evaluation Committee headed by Christian Coachman will select the best three cases on the basis of the following parameters: initial scenario, final result, grading of difficulty, operative sequence, and documentation. The three selected cases will be highlighted on the web for a week and the winner will be chosen by an online vote. The winner will be awarded an invite to Bologna, Italy in November, and Chicago in February for a 10-minute presentation, along with a $500 prize and two complimentary nights of lodging.

Student of Merit Award
The APS offers a special award to the graduating Senior Dental Student who, during the year, has demonstrated the highest level of clinical proficiency and greatest interest in prosthodontic dentistry. The APS Student of Merit Award will include a certificate from the Society and a letter of congratulations. To be involved with this program, Program Directors may fill out the
Student Award of Merit form
including the name of the student and the date of your awards/commencement ceremony. Forms should be returned to our office prior to April 22.
One award per University per year.
Please include any specific stipulations for awarding commencement prizes to students of your University.
Webinar Awards


2021 Celebrating Young Clinicians- September 25, 2021
Research:
1. Nuha Alkaff
Marginal Fit and Internal Adaptation of Monolithic Zirconia 3-Unit Fixed Dental Prostheses: In-Vitro Study
2. Anibal Hernandez
Evaluation of the Interface of Glass Ionomer Cement Using Two Acid Etching Agents: An In Vitro Study
3. Kharinta Darmawan
Injection of Botolinum Toxin Type-A for Sleep Bruxism: A Literature Review

Clinical:
1. Dimitrios Tsitsimelis
Clinical Application of Custom Alveolar Ridge Splitting Technique for Implant Supported Overdenture of Atrophic Mandible
2. Natacha Reis
Use of a Prosthetic Appliance to Reduce Hypertrophic Lingual Soft Tissue in a Mandibular Overdenture Case
3. Buddhapoom Wangsrimongkol
New Implant Abutment Design for Vertical Orthodontic Movement: A Case Report


Technical:
1. Leonor Limão Oliveira
Prosthetically Oriented Implant Placement Lateral to IAN? A Robotic Assisted Surgical Approach
2. Tanatorn Asvaplungprohm
Considerations for Temporary Abutment Designs for implant supported Provisional Restorations
3. Ludovic de Carle
Robotic Assisted Implant Surgery - A Discussion of Various Off Label Clinical Uses and Advantages