Speaker Bios and Abstracts
Lee Ann Brady, DMD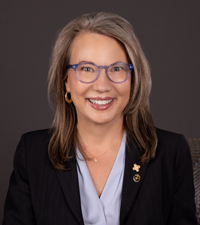 Biography- Dr. Lee Ann Brady is a privately practicing dentist and nationally recognized educator, lecturer and author. With an extensive history in leadership, she is currently Executive Director and Director of Education of the Pankey Institute. Dr. Brady has also developed a vast library of online instruction at leeannbrady.com and restorativenation.com. She practices in Glendale Arizona, is a member of the editorial board for the Journal of Cosmetic Dentistry, Inside Dentistry and Dentaltown Magazine.
From Try In to Post Op; Zirconia Protocols
Zirconia is a unique restorative material and different than the traditional glass ceramics we have used for years. Its unique physical properties require different protocols for adjusting and polishing to ensure surface texture and longevity. From traditional cementation to adhesive bonding we will explore the steps and protocols for seating zirconia based restorations.
Learning Objectives:
-Understand the adjusting and polishing protocols for zirconia Know the bonding & Cementation technique steps.
-Understand how to maintain zirconia restorations over time.
*Instructor has disclosed Affiliation/Financial Interest with the following companies: The Pankey Institute, Ivoclar
---
John Burgess, DDS, MS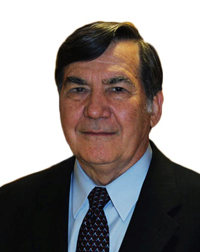 Biography- Dr. Burgess is a clinical research professor at LSUHSC in New Orleans. He graduated from Emory University School of Dentistry and completed graduate training at the University of Texas Health Science Center in Houston. After completing a General Practice Residency and a General Dentistry Residency, he served as military consultant to the Surgeon General in General Dentistry. Dr. Burgess is a member of the Academy of Restorative Dentistry, the ADA, the American Association for Dental Research and the Academy of Operative Dentistry. In 2010, he received the Hollenbeck Award for outstanding work in Operative Dentistry and Biomaterials from the Academy of Operative Dentistry. A prolific researcher, he has authored more than 400 articles, abstracts, and books. He served as a consultant to the American Dental Association's Council on Scientific Affairs and is active in clinical evaluations of adhesives, ceramic restoratives, low shrinkage posterior composites, self-adhesive restoratives and vital pulp therapy materials. Dr. Burgess lectures extensively nationally and internationally and has presented more than 1000 continuing education courses.
Zirconia- The Material, Bonding and its Use
Ceramic materials dominate the esthetic dental market and although improvements with ceramics continues the search for a durable fracture resistant materials continues. This fast paced presentation provides a firm foundation for zirconia the material, its bonding and its clinical application.
Learning Objectives:
-Give the advantages and disadvantages of zirconia as a dental restorative material.
-Select the zirconia used for anterior and posterior applications.
-Provide a clinically successful method for bonding zirconia to prepared tooth.
-Understand rapid firing of zirconia- no it is not a 6 hour cycle anymore.
*Instructor has disclosed Affiliation/Financial Interest with the following companies: 3M, Kuraray, Dentsply, Kerr, Ivoclar, GC, iLumi
---
Christian Coachman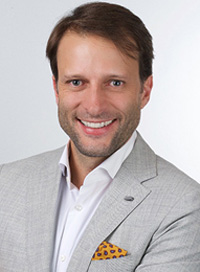 Biography- Dr. Christian Coachman graduated in Dental Technology in 1995 and in Dentistry at the University of São Paulo/Brazil in 2002. He is the president of the Brazilian Society of Esthetic Dentistry and a member of the European and American Academies of Esthetic Dentistry, becoming the only dentist member of 3 of the most important esthetic dentistry academies in the world. In 2004, Dr. Coachman was invited by Drs. Goldstein, Garber, and Salama, to join Team Atlanta as the Head Ceramist of their laboratory – a position he held for 5 years. Dr. Coachman has worked with some of the world's most renowned dentists, such as Eric Van Dooren (Belgium), Galip Gurel (Turkey), Mauro Fradeani (Italy), Nitzan Bichacho (Israel), Andrea Ricci (Italy), Mario Groisman (Brazil) and Marcelo Calamita (Brazil). He is the developer of well known, worldwide concepts such as Digital Smile Design, Pink Hybrid Implant Restoration, Digital Planning Center, Emotional Dentistry, Interdisciplinary Treatment Simulation and Digital Smile Donator. He is the Director of the DSD Residency program, providing continuing education courses for dental professionals all over the world. In 2017, Dr Coachman became an adjunct professor of the Restorative Department at University of Pennsylvania School of Dental Medicine and, in 2018, coordinator of the Digital Dentistry Post Grad Program at University UniAvan in Balneário Camboriú, SC, Brazil. He is the founder and CEO of the DSD-Digital Smile Design company. Dr. Coachman also works as a consultant for dental companies and offices, develops dentistry-related products, and implements concepts and marketing strategies, such as the Facially-driven Digital Orthodontic Workflow developed in collaboration with Invisalign®, Align® Technology. He is one of the most renowned speakers in the international dental lecturing circuit and has published internationally in the fields of esthetic and digital dentistry, oral rehabilitation, innovation and trends, communication and marketing strategies in dentistry.
Dentist-Lab Synergy in the Digital Era
The technological disruption in dentistry is transforming the role of technicians and placing labs in the center of this revolution. There is no digital dentist, there are digital teams. Modern Dentistry is a Team Sport and the players are digitally connected. This lecture will focus on pragmatic and realistic systems to improve the, so important, communication between the dentist and the technician to create more precise, predictable and natural outcomes.
Learning Objectives:
-Understand the steps of a comprehensive digital workflow when rehabilitating smiles.
-Creating protocols to communicate on key moments in an automated way.
-Learn how digital can facilitate the restorative process with concepts like Complete Patient Digitalization, Cloud Dentistry, Asynchronous Communication, Copy-Paste Dentistry, Natural Algorithms and Digital Quality Control.
*Instructor has disclosed Affiliation/Financial Interest with the following companies: Align Technology, ZimVie & Digital Smile Design
Click Here to View Dr. Coachman's Lecture Preview
---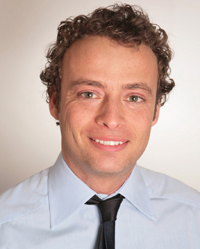 Biography- He was born in 1979 and he graduated with honours in dentistry and dental prosthodontics at the University of Pavia in 2003. He attended several postgraduate programs in Italy and abroad in the fields of Prosthodontics, Periodontics, Implant Dentistry and Esthetic Dentistry. In 2012 he became an Active Member of the Italian Academy of Prosthetic Dentistry (A.I.O.P), a prestigious scientific Academy in the field of esthetic and prosthetic dentistry. He is an Active Member of the Italian Academy of Esthetic Dentistry. He has published several international articles in peer-reviewed journals and he lectures regularly in Italy and abroad on topics related to fixed prosthodontics and implant prosthodontics with specific interest on esthetics, new materials and modern minimally invasive approaches. He works in Ban-Mancini-Fabbri Specialist Dental Practice, located in Cattolica (Italy), in the field of esthetics and prosthetic rehabilitation on natural teeth and implants.
5-Year Clinical Experience with Bonded Zirconia Minimal Invasive Restoration: The New Normality?
The prosthetic treatment plan must allow an ideal integration of esthetics, biologics and functional requirements on natural teeth and on implants. In the last 20 years the technology, the new components and the new materials have revolutionized the traditional approaches, introducing steadily new digital instruments year after year: Cad/Cam technology, guided implant surgery and innovative digital tools for diagnosis, planning and treatment. All these innovations have influenced significantly the clinical and technical workflow both in case of teeth-supported and implant-based rehabilitations. Concerning teeth supported prosthesis the key point is the minimal invasive prosthetic approach and its integration with a digital workflow. Minimal invasive prosthetic procedures can be performed not only in case of full mouth rehabilitation but also considering simple crowns and bridges. In fact today with a correct preparation technique is possible to preserve sound tooth structure and also enamel in many clinical situations. This procedure combined with adhesive bond and a correct selection and use of the restorative material allows to achieve excellent result in term of integration and reliability of the final prosthetic outcome. Evolution of restorative materials and approaches offered the possibility to work with restoration with reduced thicknesses maintaining sound tooth structure and preserving the integrity of the natural tooth. In fact nowadays in case of well-preserved teeth, with a calibrate reduction and a specific clinical approach, it is possible to complete the preparation maintaining more then the 70% of enamel. The right selection of the restorative material is a crucial aspect and monolithic zirconia represents the most interesting option thanks to the possibility to manage it in really reduced thickness also the posterior segments. This aspect, combined to the important achievements about the chemical adhesion of the zirconia, opens a great scenario in terms of restorative techniques and clinical restorative options. This lecture is aiming to described a 7-year clinical experience with ultrathin bonded zirconia restorations placed in the anterior and posterior segments.
*Instructor has disclosed Affiliation/Financial Interest with the following companies: Nobel Biocare, Sulzer Mixpac, Ivoclar Vivadent, Nike
Click Here to View Dr. Fabbri's Lecture Preview
---
2023 Kenneth Rudd Awardee-
Michel Magne, M.D.T.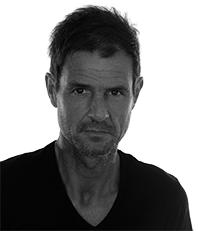 Biography- Michel Magne is a renowned master ceramist and expert in the art and science of aesthetic dentistry. An internationally sought-after speaker and educator, he lectures and teaches at some of the top dental schools both in the U.S. and abroad, including UCLA, University of Southern California, New York University, University of Geneva, and University of Barcelona in Spain. Michel received his dental technician certification in 1979 in his home country of Switzerland. He specializes in aesthetic rehabilitations and bonded porcelain restorations, and has published extensively on these topics. Michel Magne is the Aesthetic Director at Beverly Hills Dental Laboratory. Michel was an associate professor of clinical dentistry and director of the Center for Dental Technology at the USC. He also ran his own laboratory, 901 Oral Design, in Marina del Rey. Prior to that, he spent 12 years as the owner and director of the Oral Design Center at the Dental Laboratory in Montreux, Switzerland. Master Ceramist Michel Magne, will continue his educator legacy at the APS 94th Annual Meeting on February 23, 2023, inspiring general dentists, dental technicians and specialists with his lecture as part of the APS 2023 Scientific Program.
The Perfectly Imperfect Smile

Learning Objectives:
-Fundamental Key success: De- and re-programming the patient's brain to adapt to current situation intraorally
-Criteria and parameters to achieve a balanced smile
-Biomimetics and the evolution of smile challenges in the digital workflow: Minimally invasive digital dentistry and micro precision
*Instructor has disclosed Affiliation/Financial Interest with the following companies: Oral Design and Beverly Hills Dental Laboratory
---
Carlo Marinello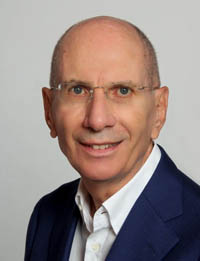 Biography- Dr. Marinello graduated from the University of Zurich. He served as Assistant Professor and acting head of the Dental Public Health Clinic and was Assistant Professor, Department of Fixed and Removable Prosthodontics and Dental Material Sciences at the same University. He served as a Visiting Research Professor, Department of Periodontology, at the University of Gothenburg where he received his Master of Science degree. He was an Associate Professor and Head of Periodontology, Department of Preventive Dentistry, Periodontology and Cariology at the University of Zurich. From 1995-2015 he was a full-time Professor and Chairman of the Department of Reconstructive Dentistry and Temporomandibular Disorders at the Dental School of the University of Basel. Since 2015 he is a Professor Emeritus of the University of Basel.

In 2011 he was the President of the American Prosthodontic Society and in 2016 he was the President of the International Academy of Digital Dental Medicine. He is the author of over 150 refereed papers. In 2003 he received the Distinguished Lecturer Award from the American College of Prosthodontics and in 2012 from the Greater New York Academy of Prosthodontics. He is the recipient of the Elmer S. Best Memorial Award by the Pierre Fauchard Academy and the Golden Medallion Award from the American Prosthodontic Society.
Zirconia: What do I have to Know?
Zirconia is on everyone's lips today. Rarely before has a biomaterial in dentistry changed the workflow and the teamwork of activities in the clinic and laboratory in such a way. Zirconia combines clinically relevant features such as high strength and fracture toughness, slow crack growth resistance, low thermal conductivity, high ionic conductivity, attractive biocompatibility and chemical inertness. What started out primarily as an extremely stable opaque framework material for all-ceramic restorations has developed into a ubiquitously applicable biomaterial, capable of meeting today's high esthetic demands. The indications are limitless from subtle veneers to full-arch implant-supported reconstructions. For the clinician, it is becoming increasingly difficult to have an overview of the numerous and different types of zirconia with their advantages and disadvantages but also to adapt the clinical steps such as preparation, impression taking and bonding to the specific features of the biomaterial. It is a goal of this presentation to provide an understandable overview of the biomaterial and to give the clinician and dental technologist the necessary information to guarantee a successful application.
Learning Objectives:
-The importance of knowing the basics of zirconia as the biomaterial of choice for a conventional and minimally invasive digital workflow is emphasized
-The use of zirconia as a successful biomaterial in the context of minimally invasive dentistry is highlighted using veneers as an example
-The necessity of knowledge of the limits, the benefits and the clinical rules of zirconia in a team-oriented clinical use between dentist and dental technologist is documented
*Instructor has disclosed Affiliation/Financial Interest with the following company: Zirkon Zahn
Click Here to View Dr. Marinello's Lecture Preview
---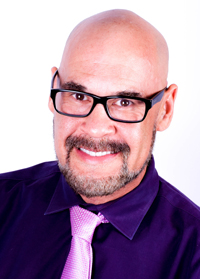 Biography- Dr. Rolando Nunez received this dental degree from Central University of Venezuela in 1997. He enrolled a Biomaterials Graduate Program at the University of Alabama at Birmingham, obtaining a MSc. degree in 2004. He joined BISCO as a private clinical consultant from 2005 until 2013, where he worked closely with the Research and Development Department in the development of new and innovative products. In 2014 he became Manager of Clinical Research for BISCO Inc. Dr Nunez has held a private practice focusing in Esthetic and Restorative Dentistry for the past 10 years. He has lectured in over 30 countries on a vast array of topics regarding Adhesive Dentistry. He has many publications regarding clinical techniques as well as scientific articles in peer review journals.
Dr. Nunez is a member of the following groups.
- International Association of Dental Research
- American Association of International Research
- Latin American Society of Operative Dentistry and Biomaterials
- Dental Materials Group of the IADR
- Venezuelan Society of Operative Dentistry Biomaterials and Esthetics
Zirconia Bonding, Myths and Reality
Zirconia restorations have become extremely popular amongst clinicians. This material provides great strength and fracture resistance to the restoration. The dynamic change in the formulation of zirconia has provided the application of this material in clinical scenarios where esthetic outcomes are of essence. Nevertheless, there is still confusion amongst clinicians on how to properly bond to zirconia. The purpose of this lecture is to cover all then possible scenarios on how to bond to zirconia based on different bonding techniques and materials used.

Learning Objectives:
-Explain what is zirconia
-Cover the clinical applications of zirconia
-Establish how bonding to zirconia is achievable based on lab testing
-Cover the different bonding protocols and permutations when bonding a zirconia restoration
-Explain saliva contamination and how to either avoid it or remove it.
-Cover the different materials needed to successfully bond a zirconia restoration
*Instructor has disclosed Affiliation/Financial Interest with the following company: Bisco Inc.
---
Ariel Raigrodski, DMD, MS, FACP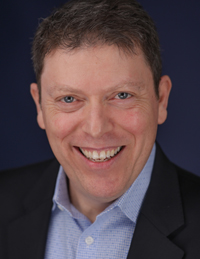 Biography- Dr. Raigrodski is a Diplomate of the American Board of Prosthodontics and maintains a full-time private practice limited to Aesthetic, Restorative, and Implants Dentistry in Lynnwood, WA. He is also an affiliate Professor at the Department of Restorative Dentistry at the University of Washington. He is Assistant Editor of The Journal of Prosthetic Dentistry and a member of the editorial review boards of the Journal of Esthetic and Restorative Dentistry and the International Journal of Periodontics and Restorative Dentistry. A former Full Professor and Director of the Graduate Prosthodontics Program at the University of Washington in Seattle, he is Past President of the American Academy of Fixed Prosthodontics. Dr. Raigrodski is a graduate of the Hebrew University in Jerusalem Israel. He received his certificate in Prosthodontics at Louisiana State University School of Dentistry, where he also completed a fellowship in implants and esthetics, and an MS degree. He is a Fellow of the American College of Prosthodontists, a Fellow of the International College of Dentists, and a member of many professional organizations. An author of numerous scientific articles and book chapters, Dr. Raigrodski's research is mainly clinical and focuses in all-ceramics, implants, and CAD/CAM technology. He is the Author of the book "Soft Tissue Management: The Restorative Perspective-Putting Concepts into Practice" published in 2015 by Quintessence Publishing, and lectures extensively both nationally and internationally.
The Evolution of Zirconia to a Monolithic Restorative Material- An Evidence-Based Clinical Perspective
Clinicians and dental technicians are constantly challenged with harnessing rapidly evolving technologies and materials with the goal of providing patients with indirect restorations with superior biomechanical and optical properties. This presentation will briefly review the evolution zirconia as a restorative material and provide an update on newer translucent and polychromatic zirconia for monolithic restorations. It will also provide an update on concepts of restoration design (monolithic, bilayered, and hybrid (partial monolithic)) for such restorations and discuss how appropriate selection of different types of zirconia and restoration design may foster successful treatment outcomes for natural dentition as well as implant-supported restorations.
Learning Objectives:
-Understand the unique properties of traditional and newer translucent zirconia.
-Understand and apply different design concepts (monolithic, bilayered, and hybrid) for zirconia-based restorations while addressing their advantages and limitations for different clinical scenarios.
-Understanding how the advent of CAD/CAM technology supports the fabrication of zirconia-based restorations for both natural dentition as well as implant-supported restorations.
---
John A. Sorensen, DMD, PhD, FACP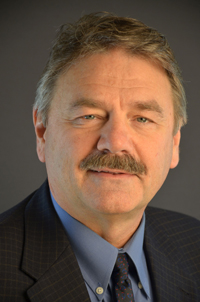 Biography- Dr. Sorensen is Professor, Department of Restorative Dentistry; Director, Biomimetics Biomaterials Biophotonics Biomechanics & Technology Laboratory; Director of Research, Graduate Prosthodontics Program at the University of Washington. The B4T team is actively engaged in materials science investigation, developing new diagnostic and analysis tools, research and development of digital work flows for conventional prosthodontics and implant surgical-prosthodontics and clinical trials. He is a diplomate of the American Board of Prosthodontics. Dr. Sorensen is President of the Academy of Prosthodontics. Dr. Sorensen has published over 95 research articles and chapters as well as over 150 research abstracts. He has given over 150 invited lectures in 37 countries as well as over 300 lectures courses, hands-on programs and patient-treatment classes. Sorensen was awarded the 2018 Clinician-Researcher Award of Distinction by the American College of Prosthodontists. Distinguished Speaker Award by the Greater New York Academy of Prosthodontics in 2017. And the President's Award in 2013 by the American College of Prosthodontists.
The Pursuit of Zirconia Esthetics: Innovations in Zirconia Structure, Design, Translucency and Shade Gradation
Capitalizing on the outstanding physical properties of zirconia, the profession has widely embraced the monolithic concept for ceramic prostheses ranging from single crowns to complete-arch implant supported screw retained prostheses. CADCAM systems can produce exquisite posterior occlusal anatomy, exceptional accuracy, standardization, efficiency and simplification of processes. In pursuit of more life-like optical properties, manufacturers have introduced a variety of novel innovations in ceramic structure, milling disk/block structure and shade gradation, shading technologies and unique ultra-thin layering materials. This presentation will survey and critically evaluate currently available strategies for state of the art esthetics in monolithic zirconia and will explain how the application of external colorants can effect wear of antagonist tooth structure and current research on the durability of these agents.
Learning Objectives:
-Understand the strengthening mechanisms of zirconia ceramics and alterations in strength when modifying zirconia structure for esthetics.
-Understand the mechanisms of improved zirconia esthetics by ceramic structure, milling disk/block structure and shade gradation, shading technologies and unique ultra-thin layering materials.
-Understand how the application of external colorants can affect wear of antagonist tooth structure and current research on the durability of these agents.
*Instructor has disclosed Affiliation/Financial Interest with the following companies: Access Laser, Stratasys, 3Shape A/S, Brasseler USA, BioHorizons, 3D Systems, Sculpture Studios, WhipMix, Stratasys, Jensen Dental, HASS, IvoclarVivadent
---
Gold Medallion Awardee
Frank M. Spear, DDS, MSD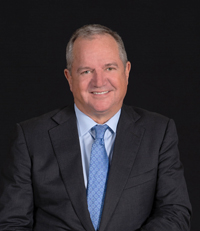 Biography: As the founder and director of Spear Education, Dr. Spear continues to be recognized as one of the premier educators in esthetic and restorative dentistry in the world today. Dr. Spear earned his dental degree from the University of Washington in 1979, and an MSD in periodontal prosthodontics in 1982, also from the University of Washington. Dr. Spear has been recognized by numerous associations for his contributions to dentistry. In 1993, he was awarded the Christensen Award for Excellence in Restorative Education from the Chicago Dental Society. In 1995, the American Academy of Cosmetic Dentistry presented him with a special award for having advanced the Art and Science of cosmetic dentistry in the United States. In 1996, he received the Saul Schluger Memorial Award for Excellence in Diagnosis and Treatment Planning from the Seattle Study Club. In 2003 he and colleague Vincent G. Kokich were awarded the first ever Presidents Award for excellence in education from the American Academy of Esthetic Dentistry. He also earned the 2004 Distinguished Alumnus Award from Pacific Lutheran University his undergraduate Alma Mater. And in 2013 was named Distinguished Alumnus for the University of Washington School of Dentistry. In 2018 he received the first ever Charles Pincus - Ronald Goldstein Lifetime Achievement Award in Esthetic Dentistry from the American Academy of Esthetic Dentistry. In 2019 he received the Distinguished lecturer award from the Greater New York Academy of Prosthodontics. He belongs to multiple dental organizations including the American Academy of Esthetic Dentistry, American Academy of Restorative Dentistry, and the American College of Prosthodontics. He is also a past President of the American Academy of Esthetic Dentistry.
Integrating Minimally Invasive Concepts in Complex Treatment Plans
On a regular basis in practice, clinicians are faced with patient presentations that go beyond the simple decision of, does a tooth need a restoration or not? Those more difficult decisions often involve situations such as, an anterior tooth presents with a horizontal root fracture, should I retain it, or extract and place an implant, what do I need to look at to make an informed decision? A patient presents with an existing un-esthetic three-unit anterior FPD, should I replace it, or do an implant and 3 single unit restorations? What needs to be evaluated? What does the literature say about the 5, 10, and 20 year success of FPD's vs Implants? This presentation will focus on these kinds of dilemmas involving tooth retention and restoration, vs removal and replacement. The specific clinical dilemmas covered, in addition to the two listed above, will be, teeth with apical root resorption, advanced bone loss, and ankylosis. Clinical examples and literature support will be presented for all of the above listed dilemmas.
Learning Objectives:
-An algorythm of key questions to ask when deciding whether to retain and restore vs remove and replace.
-What the literature states the long-term success rates are for the different conditions listed above.
-How the age of the patient impacts the treatment decision of whether to retain and restore vs remove and replace, the concept of "Management vs Cure".
-The importance of looking forward to, "What is next", and how that can impact the choice of what to do now.
*Instructor has disclosed Affiliation/Financial Interest with the following company: Spear Education